Sustain Power are a Cape Town based manufacturer of containerised solar power solutions. After a rigorous procurement exercise, Sustain Power have been contracted to supply the generation and storage hub for the first EASE microgrid in Mthembanji, Dedza.
Read more about a recent Sustain Power deployment in Malawi here: https://www.sustainpower.co.za/solar-news/sustaincompact-reaches-remote-malawi/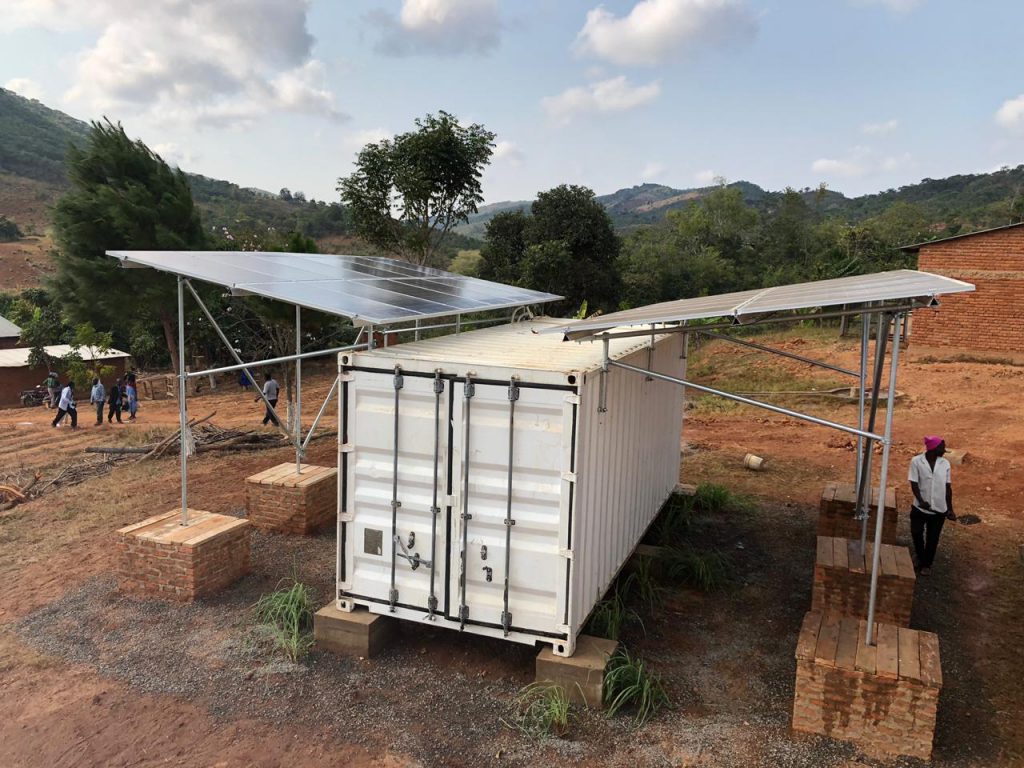 Joanna Gentili of African Mini Grids has played an integral role in lining Sustain Power with projects in Malawi – leading initial design and bid response activities. A key aspect of these systems has been the choice of Tesvolt Lithium Ion batteries.
Joanna said, "we selected Tesvolt because it is a leader in safety and performance. A longer lasting battery reduces replacement and maintenance costs."
One of the big challenges for solar in Malawi is that the most commonly sold lead acid batteries last on average 2-3 years. This means a regular, substantial capital outlay to re-purchase batteries that drastically affects the business model for microgrids, or places an impossible burden on communities that are expected to maintain donated systems. To have a battery that claims to last up to 30 years and operate in an atmosphere up to 50C is a potential game changer.