Marking the first year of the EASE DEO programme, CEM organised a Renewable Energy Roundtable on the 21st of November in Liwonde, Balaka. The focus of the event was Decentralizing Implementation of National Energy Policy.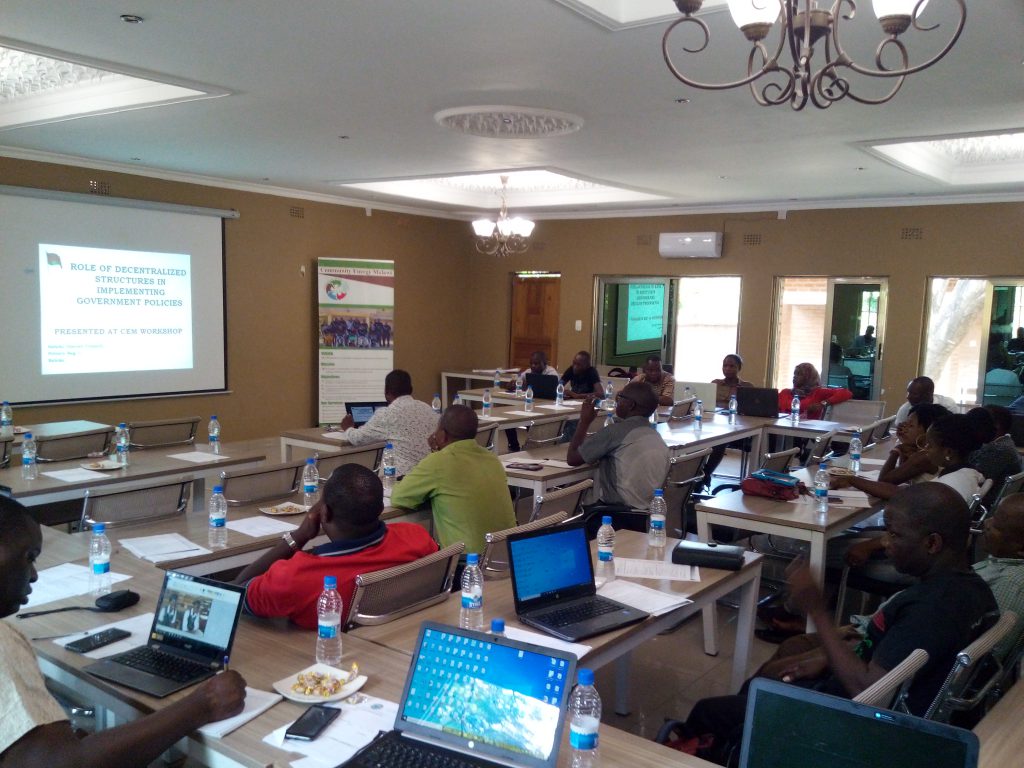 Representatives from a range of stakeholders attended, including: the Department of Energy, Balaka and Dedza district councils, Malawi Energy Regulatory Authority, National Initiative for Civic Education and a range of concerned CSOs and NGOs.
Opening the event, Saidi Banda for the Department of Energy Affairs emphasised that delivering sustainable energy for all in Malawi required a range of complementary solutions, including off-grid and that delivering energy policy was "not for government alone".
Participants debated a range of topics, including:
How to involve local citizens in the implementation of energy policy?
What opportunities does the new National Energy Policy present to district councils?
This roundtable is just the start of this conversation being led by the EASE DEOs. So keep following the EASE blog for updates on these key questions!